For When The Unexpected Happens
Accidents happen, and often at the most inconvenient time. That's why we have our 24/7 garage door emergency support. If you've got a problem outside business hours then send us a text or email and one of our friendly, expert staff will endeavour to help.
Keep Your Home Secure
If your garage door is inoperable, it leaves a hole in your home security. When this happens outside normal business hours you can be left with unsecured valuable overnight or even over the weekend.That's where we come in. Call us 24/7 and we'll get your garage door secure and operational as soon as possible.
Common Emergencies
We've seen a lot of strange things happen to garage doors, but below is a list of the most common problems/accidents we come across after hours.o exception.
✔ Break-ins via forceful entry through garage doors
✔ Vehicles backing into the garage door while it's opening.
✔ Cables & springs breaking leaving the door inoperable.
✔ Vehicles left with the hand-break off rolling into doors.
✔ Forgetting to raise the door when reversing
If you've experienced any of these and need help to get back up and running, then get in touch now. No matter the time, we're available via sms or email to help with your questions and emergencies.
We care
Your time is valuable, and we respect that. Our teams endeavour to be on time, every time. If something comes up outside our control, we'll always take the time to notify you beforehand.
Quality Of Work
Up-to-date training ensures that our staff can help you with all your enquiries. We pride ourselves on finding you a solution on our first visit and minimise call-backs with top-notch workmanship.
Quality Of Materials
We service and repair all makes and models of garage doors but rely on Merlin products to get the job done. As the leading brand in the field, you can trust in the longevity and reliability of our product line.
Always Here To Help
Got a problem that needs fixing now? Have a question for our experts? Just pick up the phone and call us on (07) 3172 5999
Contact Us For Your Repairs & Maintenance Today
Garage Roller Door Motors
Sectional & Tilt Door Motors
Garage Door Remote Controls & Openers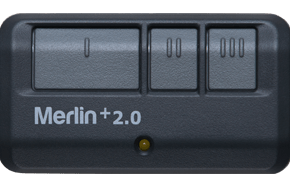 I highly recommend them!!! They are very professional and prompt. Literally installed a garage lock and serviced my front roller door under 30 minutes. Ran through what I needed to know, and explained to me the cause for my door to stop working! Such a lovely team, I will definitely be using their service from now on!
Linda Nguyen
"Dean is a good bloke and has a great business. He replaced a very old garage door motor after first trying to resurrect the old one. He is honest and very reasonable in his rates. Highly recommended! Thanks" Dean.
Talha Tonmoy
I had Elite Garage repair come out to replace the springs on my garage door. They did a great job, they even lube the door so it doesn't make any noise now. I would highly recommend them. Thank you for the great job.
Lisa Park
Have recently had issues with my garage door opener. Made an appointment for Dean to come out and have a look. Due to illness I had to change my appointment to later in the day. Contacted Kira and was able to reschedule for later that day. Dean arrived ahead of time and after a quick check and some tests it was narrowed down to a faulty motor unit that needed to be replaced. Expecting it to be not until next week to get the replacement I was pleasantly surprised when dean said he had one on board and could do it straight away. I can Highly recommend Elite Garage Repairs if you need repairs or replacement. It is always nice to still be able to get good old fashioned service. And to top it of they are a small local business
MickeyZ